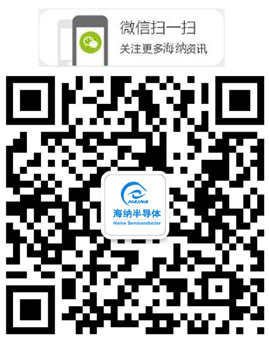 ?

?
??? Zhejiang HaiNa Semiconductor Co., Ltd. (Formerly known as Hangzhou HaiNa Semiconductor Co., Ltd., May 24, 2016 changed its name to Zhejiang HaiNa Semiconductor Co., Ltd.) was established in September 2002,is a major producer of silicon wafers in china. Zhejiang Haina Semiconductor CO., LTD is the Semiconductor Materials Group of Zhejiang United Science & Technology CO.,LTD. a public held company in Shenzhen Stock Exchange Chian.
? ? In later 1980's and early 1990's,Haina Semiconductor produced most of wafers for diode and discrete device applications,and earned a large market share in Asia.
???? Haina Semiconductor began to offer 100mm,125mm,and 150mm silicon wafer for all types of application including CMOS IC devices in United States and Europe wafer market from 1997. Haina Semiconductor is a ISO-9000 certifiled company. Our high quality,competitive price,and on-time delivery has earned us a good reputation in the world semiconductor industry.
? ? ?The main business of Zhejiang Haina Semiconductor CO.,LTD consists of development and production of Czochralski monocrystalline silicon series (including silicon wafers for rectifier CMOS chip in energy-saving lights,lapped wafers and polished wafers for integrated circuit and discrete components). Currently,the company boasts a capacity of turning out monocrystalline silicon 100t/y and silicon wafers 8 million/y.
? ? ?At present, Zhejiang Haina Semiconductor CO Ltd has a staff of 160,among whom 101 are technical personnel,with 30 of them either working full or part time at R&D.
? ? ?The company maintains a long-term contract of technological cooperation with Semiconductor Material Reseach Institute of Zhejiang Unversity.It has set up its own R&D center to engage in the in-depth research and development in monocrystalline silicon growth technology, defect study of silicon material, slicing and lapping of silicon wafers, crystalline silicon wafers polishing technique, and silicon wafers inspection and tests . Committed to the development of quality? semiconductor silicon material and components, it strives to live up to clients' expectations with top-level products.
? ? ?Our code of conduct tells us that both what or in any case, we will never sacrifice any interests of our customers, without any compromise on the quality problems, but only respond in a timely manner, timely delivery, accurately complete the order. 100% satisfaction from our customers is our only goal and ultimate goal.
Our commitment: when we do business or negotiate with each of us (possible) customers will always follow the principles of honesty, integrity, credibility and mutual benefit.
So, we are here, hope we are together, let us from our desire to tap the diamond, let our experience and professional to help your business growth and prosperity, let us face a better tomorrow!